Spone® Funerary Ware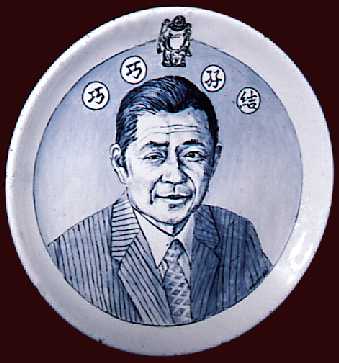 Human bone china, sample commerative portrait plate.


When Josiah Spode died in l797, his son Josiah II revolutionized the production of European porcelain with the invention of bone china. The translucency of Spode's brand of fine English china was the result of adding powdered cow bone ash to the company's secret clay mixture. Granulated calcified human cremains -- commonly known as mortuary ash -- added to a porcelain "slip" which can then be be cast into a variety of shapes is ceramicist Charles Krafft's visionary idea for revolutionizing the American funerary arts. Why leave the funeral parlor in a cardboard box or homely urn when you can can extend your memory and usefulness to family and friends for generations to come by actually becoming a lovely hand painted SPONE® commerative portrait plate or vase instead?

According to the Funeral and Memorial Information Council, cremation is the future disposal of choice for 43 percent of Americans. The national cremation rate reached 2l percent last year, says Jack Springer, director of the Chicago- based Cremation Society. With old people being the trendsetters, the rate is rising about 4 percent annually. "At least 70 percent of the elderly say they want to be cremated," Springer says. Their reasoning: Cremation is cheaper, simpler and ecologically sound.

But how to dispose of those gritty left over bits?

In 49 of the 50 states you can be scattered from pillar to post. Only in California, however, does the law require that scatterers use approved " scatter zones" or go three miles out to sea. Only half of those cremated opt to be scattered. Other want to be memorialized in a more substantial way. Some people choose to be parceled out in one or more small urns to be distributed among surviving children and other relatives. Others make a statement.

The Villa Delirium Delftworks is currently offering it's production and design expertise to work on a commission basis with interested clients in creating that personal statement in SPONE®china.

Gerald Larue, who teaches a class in "Death and Dying" at the University of Southern California, says many of his students are afraid to handle the jar of cremains he passes around his class. The ashes of a former USC colleague were willed to Larue as a teaching tool. No one will be put off by an elegant blue and white vase or charger cast out of cremains at the Villa Delirium Delftworks. Tthe craftsmanship of the ceramic objects produced there have already been recognized and praised by connoisseurs and critics both here and abroad. Becoming a SPONE® vase or commerative plate beats moldering unattended in a family burial plot.

Those interested in leaving behind a work of art instead of something embalmed or boxed are encouraged to call, write or email us for a free introductory brochure entitled ASHES TO ASHES, DUST TO DELFT.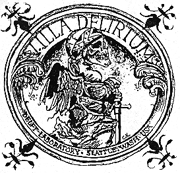 SPONE®
That pitcher there,with quaint device
Upon the shelf, a curious bit.
I know it is a thing of price
because I paid for it.

She calls it SPONE® my loving wife,
just what that means I cannot say:
It's a joy that lights her life:
She dusts it every day.

Like a devopted worshipper
She speaks of it in tender tones
It is a precious boon to her.
I feel this in my bones.

T'will be from life a pain to part
But now the way's been shown
How to live forever in her heart
A shining piece of SPONE®!

Clinton Scollard

---
(Reprinted with permission of the "New York American")

---
e-mail: Charlie, or:
Snail mail:
3221 Beacon Avenue South
Seattle, WA, 98144
Phone:
206-860-5193
Web Site:http://www.antiquesatoz.com/artatoz/krafft

---